Our Menu
Our menus cater to a range of dietary requirements making Paella Pan a great choice for your next gathering or event. Contact us today, we look forward to helping you make your event a success. Paella Pan the original Paella caterer in New Zealand.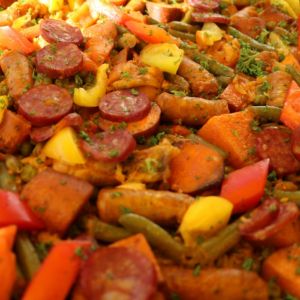 Chicken Chorizo Paella
Slow-cooked Chicken with our Handmade Sausage, Chorizo & Kumara, garlic, tomato, olive oil & sizzling bacon combined with vegetables, and our special broth & spices to bring you a real meat-lovers dream.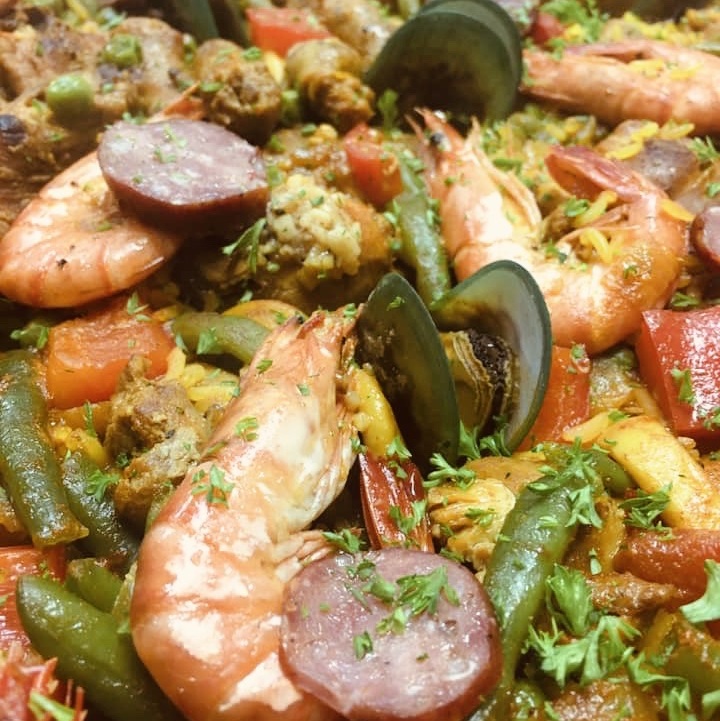 Mixed Paella
This combination Paella is our longtime favourite that gives you the best of land and sea. Chicken, Chorizo, and our Handmade Sausage, Tiger Prawns, Calamari & Green Lipped Mussels all slow-cooked in our broth and spices.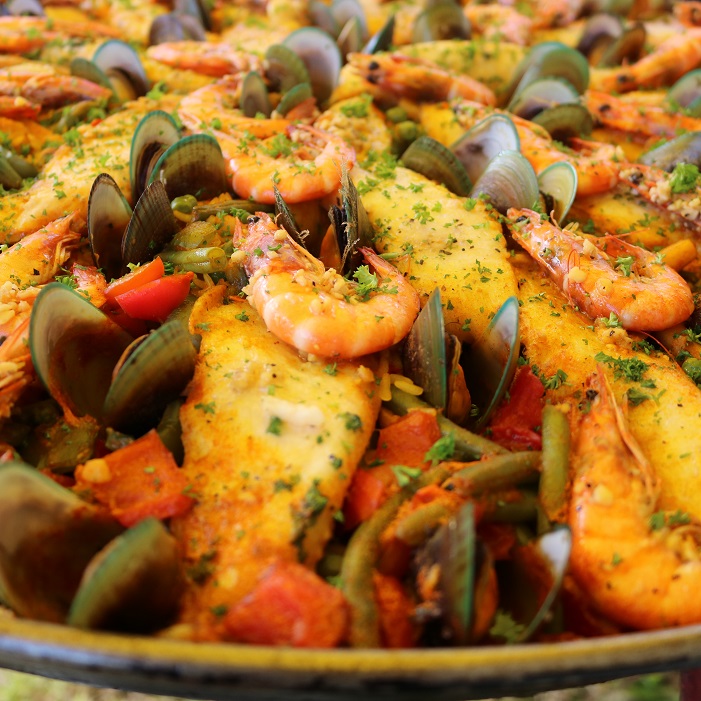 Seafood Paella
Black Tiger Prawns, Whitefish, Calamari, Octopus and Green-Lipped Mussels slowly cooked with garlic, olive oil, tomato and our special broth making this a real seafood delight.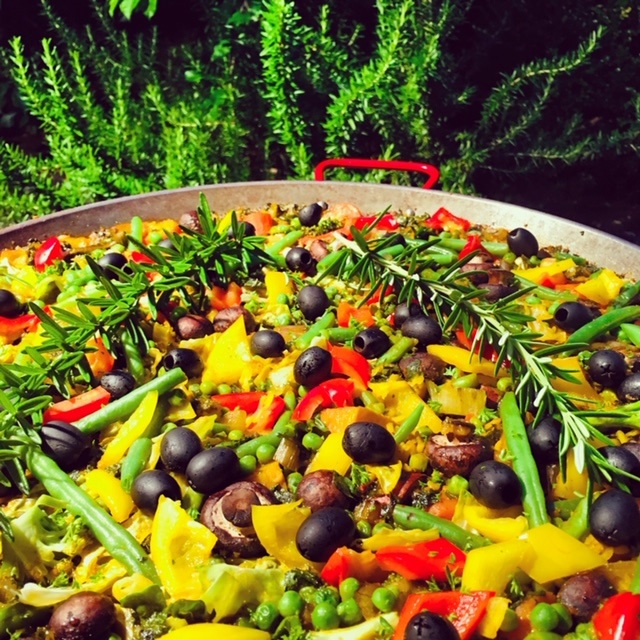 Vegan Paella
A selection of 18 seasonal vegetables slowly cooked in garlic, tomato and olive oil always a favorite with our Earth lovers.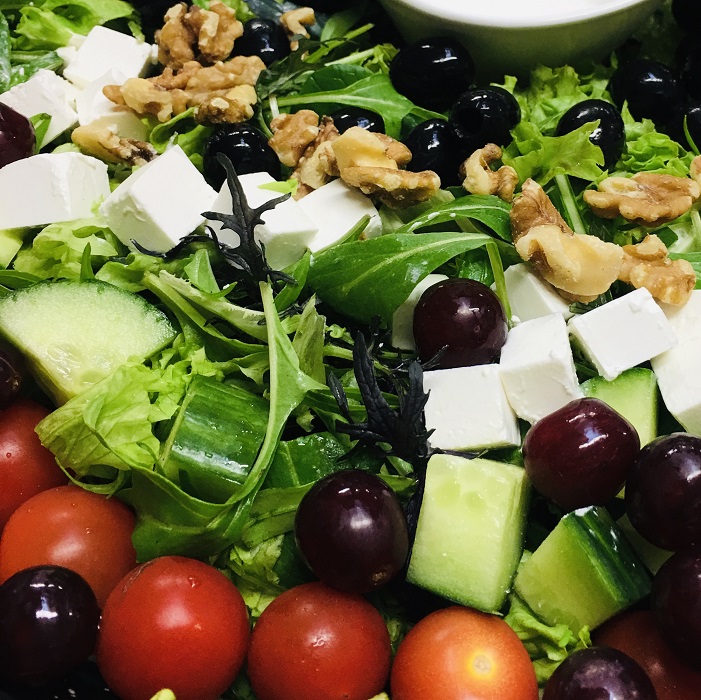 Mixed Salad
A fresh garden salad with the flavors of the Mediterranean. Lettuce, Tomato, Feta, Cucumber, Red Onion and Olives accompanied by our hand made vinaigrette dressing a perfect compliment with any of our Paellas.